---
Bay Area Truck Routes
---
All of the San Francisco Bay Area's freeways are open to trucks, except 85 around San Jose, and 580 (plus highway 13) through Oakland. If there is a major jam on 880, the CHP will open one or both directions of 580 to trucks, for the duration.



The main east-west routes into the Bay Area are I80, I580, and Highway 152. Highway 12 is decent 'back road' alternate, but Highway 4 is really too narrow for safety.
For crossing the Sierra mountains, I80 and Highway 50 are it. All the other passes are steep, narrow, and curving. Heck, on the east side of the pass, Highway 4 gets down to one lane switchbacks.


---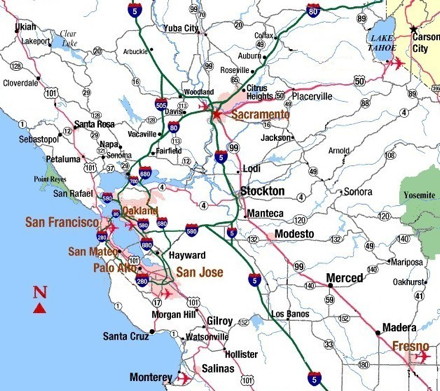 ---